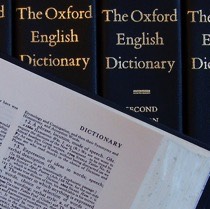 Het beroep van (beëdigd) vertaler is een vak apart. Het maken van een goede vertaling vereist niet alleen een uitstekende beheersing van de bron- en de doeltaal, maar ook veel kennis van de diverse vakgebieden. Simpel gezegd, een vertaler kan een tekst pas goed vertalen als hij/zij de tekst ook goed begrijpt. Een onontbeerlijke samenwerking tussen die twee zaken leidt altijd tot een vertaling van hoge kwaliteit, eentje die niet overkomt als een vertaling, maar als een oorspronkelijke tekst. Met ruim twintig jaar ervaring als vertaler voor particulieren en kleine tot (middel)grote bedrijven in diverse sectoren, kan A-OK Translations ook u dit bieden. Service en kwaliteit zijn de norm bij ons.

                                                                 —  ✽  —


    Translation is Not About Words. It's About what the Words are About .  
Kevin Hendzel
Being a (sworn) translator requires very special skills. Delivering good translations demands not only an excellent command of both the source language and the target language, but also a good knowledge of the various subjects. In other words, a translator is only as good as his or her understanding of the text. If these two go hand in hand - as they should - the result will be a high-quality translation which does not reed as a translation, but as an original text.   With more than twenty years of experience in the field of translations, A-OK Translations serves private persons as well as large companies in various sectors. We would like to offer you the same quality and service that has become our well-known standard.